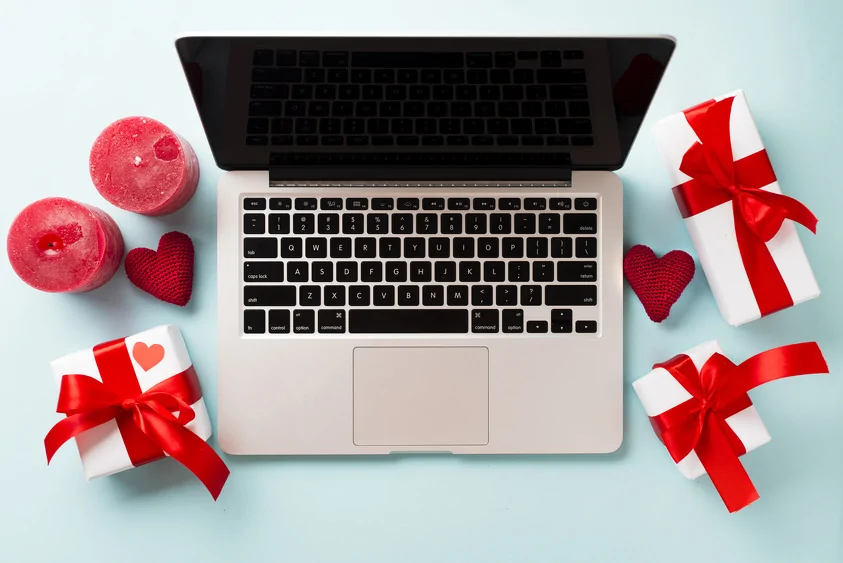 February 14, 2023
781 Views
An original gift on Valentine's Day with the help of technology
To express how much you love the most important person in your life, you can do it every day, but when it comes to Valentine's Day, you must do it specially. To achieve this, we present some technological suggestions to help you deliver a token of your love and friendship this February 14.
The best moments with that special someone can stay forever in a personalized video, and you can use free applications like Google Photos. You only need to download the application on your Android or iOS, or you can access it from your laptop. Once you have opened the app or the page, within the Utilities, you can create Valentine's Movie, follow the instructions, and remember that you must allow the synchronization of your images.
Create a personalized card
In Canva, you can use your creativity to make a personalized Valentine's card, as you have hundreds of free options to deliver an animated and digital detail to your partner or each of your friends. It is entirely free if you use the default features.
Make a soundtrack of their story
Dedicating a playlist of songs that have marked your story with that special person sounds romantic and can be achieved on Spotify. There you can choose the ideal song for each moment.
Use social networks and express yourself.
Suppose you want to show love to the four (winds) networks. In that case, you can use the tools on Facebook, Instagram, Snapchat, and TikTok to express how much you love or love those people who make your day-to-day very special.
So now you know, get inspired and let your imagination fly this Valentine's Day.
Need help or more information? Contact us.