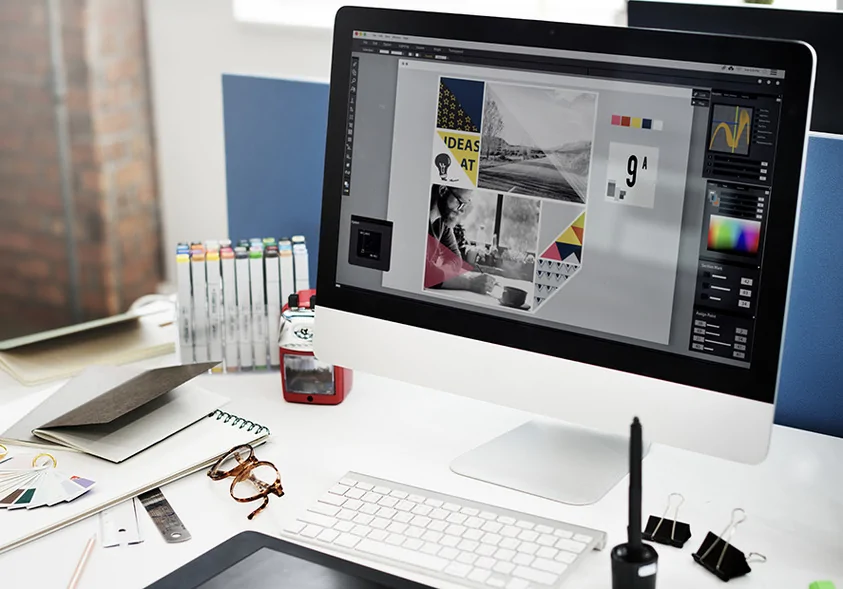 January 11, 2023
952 Views
The 12 elements for building your brand (Part 2).
In the first installment of this blog, we share with you the importance of achieving this 2023 your purpose of building your brand. We know that each of your wishes was loaded with much encouragement and commitment to reach all of them. For this reason, the TecWeb team accompanies you in your goals, and we will help you to do it. In this blog installment, we continue with the second part of the 12 elements for building your brand.
Element seven: Design a logo that connects with your customers.
One of the most important elements is logo creation, that graphic that will help you to be recognized by your customers, and why not? To be a reference in front of your competition. The important thing here is to ensure that your services or products are associated just by seeing the logo that will be the hallmark of your brand.
Element eight: May your colors make you stand out.
The color palette is essential to achieve the desired visual impact, and using colors strategically will make you stand out from all your competition. Remember that all brands seek to awaken consumers' senses, and colorimetry is essential to associate with your brand.
Element nine: What a beautiful letter! Make them read to you.
Typography in the construction of a brand plays a vital role in its graphic identity, so it is essential to select a typeface that defines or personalizes the essence of your company. For branding, connecting with the perception of users or customers is part of the consumer experience, and typographic styles will allow you to unify the image of your business. Remember to choose a legible, easy, and flexible typeface for the different uses that you will make when prioritizing and capturing information.
Element ten: A slogan that inspires you to follow your brand.
What does the phrase Impossible is nothing reminds you of?... this is the ADIDAS campaign inspired by Muhammad Ali that sought to attract adolescent sports fans back in 2004. With this, we want you to know that in addition to the logo, you will need a Phrase that helps strengthen your recognition and positioning, that is, a slogan. This identity element is a short phrase for people to memorize your products or services. When you write it, you must look for the right words to be recorded in the minds of others.
Element eleven: Position your brand.
Until now, you have all the elements you need to start positioning your brand. Knowing what communication channels you will use to begin your marketing strategy is important. For example, you can rely heavily on different social networks, but you must also have to host your website. You need a digital place to tell your customers what your company offers and how your services or products can benefit their lives.
Element twelve: Make them loyal to your brand.
Once your brand is positioned, you must use all the technological, communication, and marketing tools in your favor to achieve brand loyalty. Go ahead, do it! It's the beginning of the year! One of your purposes is to achieve an emotional link between your customers and your brand. Remember that as the creator of a business concept, you are responsible for making your customers feel the need to consume your products or services because a benefit that only your company offers exists behind that link.
The tecWeb team is here to help you with this goal. We offer packages for branding positioning, websites, and social networks to help you set eyes on your brand. Start now and remember that nothing is impossible.
Need help or more information? Contact us.