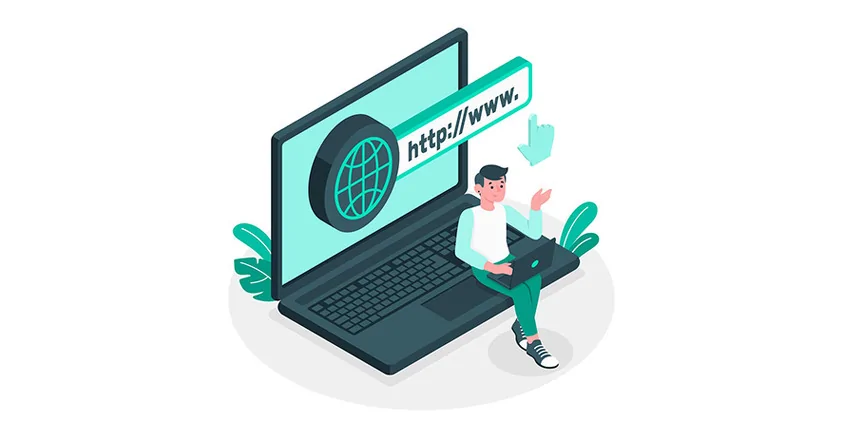 January 16, 2023
1,212 Views
How does an internet domain help your business?
At TecWeb, we provide technological solutions for our clients. If you read this article today, you may want to know how having an Internet domain can benefit your business. Before beginning, we invite you to reflection on whether your competition has a website? And how many people know your business?
The composition of a URL
You should know that a domain or URL is the component used for locating a website. It means Uniform Resource Locator. This URL is composed of several elements, and each one plays a precise role in finding an Internet domain, and they are:
HTTP.

It refers to the hypertext transfer protocol; the browser knows the information it will process.
://. The points and the diagonals fulfill the function of separating the web address and being able to be found in the search engine.
www. The World Wide Web is the access and search system for websites.
Domain Name. It can have at least a 3-character extension and is used to name your company's website.
Termination. It is the final part of the domain and shows its nature. Its three letters are taken from the international codes of the countries—for example, .mx for Mexico, .es for Spain, etc.
Your customers know the address of your business, but do they already know what your website is?
Having a domain is equivalent to having a fixed address for your business, and also, a space where your customers and potential customers can find you represents a point of seriousness and trust for your company. This means that besides all the professionalism and excellent work of your human capital, you can show credibility and presence before your competition.
At TecWeb, you can contract one of our Bronze, Gold, Diamond, or e-Commerce packages to give your company the positioning it needs on the Internet.
Another advantage of having your domain is that users will locate your brand by typing it into the browser. For this reason, you need an Internet domain that is clear, direct, and precise to be entirely associated with your company, making it easier for SEO engines to speed up traffic to your website.
Free tools or pay to have your brand appear on everything
Your brand cannot have greater benefits if you use free tools to have your domain on your website and email because it will not be the same level of seriousness to send an email with an Internet domain like @anyserver to @thebestcompany.com
Giving your company added value is no longer a luxury because, among so many businesses, it is now a necessity. Your visibility on the web will only be possible if you approach experts like TecWeb. We will do everything necessary to help the search engines to position your company. Remember that search results favor companies with their domains, so don't hesitate to contact one of our specialists and ask about the packages we have for you.
Need help or more information? Contact us.